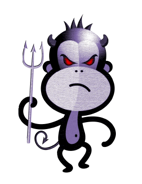 After around 8 months of development, HeX 2.0, codename "Bonobo", is released!
HeX is a liveCD developed by the rawpacket team that is based on FreeBSD 7.0 and designed to be used for network security monitoring.
There are a lot of new features and a lot of bugfixes that went into this release, but before we get into that, you can grab the iso here:
mirror 2 (Rawpacket, USA) [iso] [md5] [sha] (md5 and sha are broken links right now, use the links from a different mirror until the files propagate)
Some of the new features include:
Moved from FreeBSD 6.2 to 7.0 using the newer ULE scheduler instead of the 4BSD scheduler.
Integration with UnionFS.
Addition of many new tools like:

silktools
argus v3
dhcpdump
rtpbreak
pktstat
isic
tftpgrab
flowtag
yahsnarf
lots more!

Inclusion of zsh in addition to bash.
Lots of base package upgrades.
Additional signatures for fl0p, pads and tcpXtract.
Additional scripts for packet statistics and analysis.
NSM-Console updated to 0.8-dev.
Addition of Firefox plugins and bookmarks for network security.
New fluxbox themes and desktop wallpapers
Check out the HeX Trac page for the full list of what's changed in this release. You can also check out some screenshots of the new release on Geek00l's blog post. In addition to this release, we've begun working on the HeX Sensor project, for a drop-in NSM sensor, hopefully we'll have a release of that soon!
Thanks to the development team for all the work that went into this awesome release! Feel free to leave a comment about any new features you'd like to see, or join us on the mailing list or irc (#rawpacket on Freenode) to hang out and talk about ideas for the next release. Enjoy!